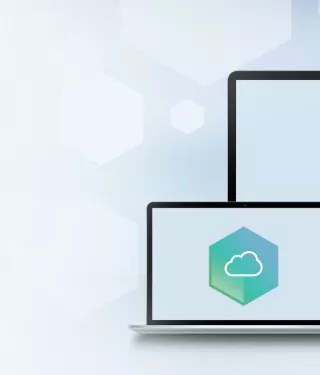 DTX Studio™ Go
Personalized online access to the DTX Studio Go web cloud portal allows you to manage your accounts, user licenses, access training and collaborate with your labs or referrals.


DTX Studio Go is an online platform, available on all computer and mobile devices that lets you download the software installers, manage installations and connect to collaboration partners. You can easily follow up on orders and shared cases, like scan or TempShell requests.
Comprehensive

Make a digital prescription within DTX Studio Go or attach the prescription file/lab script.

Innovative

The 3D digital prescription lets you use the intraoral scan images as a template for your digital prescription, and include your annotations.1

Fast

Share smoothly to both DTX Studio Go and non DTX Studio Go users via email.

Case centric

Easily access and arrange all your case information, and follow up on the evolution of the case.

Flexible

You can e​​​​​​dit a case at any time; updating the digital prescription, adding images and/or comments.

Secure

Securely share your patient's data in an encrypted and anonymized way via GoShare.2 Share your patient's data with a connected lab, specialist, referral dentists or other colleague for smooth case collaboration.
Smooth collaboration
With DTX Studio Go you can search and find clinics, labs or other service providers in your neighborhood to connect with, or simply enter an email address and share the patient data with your connection of choice. Outsource implant planning with a connected clinician using the DTX Studio suite or order a prosthetic restoration or a TempShell at a connected lab. You can also order a NobelProcera® implant bar at the Nobel Biocare manufacturing facility. Dental scan requests and template requests for local production can also be administered via DTX Studio Go.
Manage all users in your practice or your dental lab
---
Online real-time overview of all your orders
---
Continuous innovations and feature expansions
---
Easy software account management
Always access the latest version of DTX Studio Go, track your version history and see all users connected to your license. Your installation is made easy thanks to the Mac and Windows OS installers, your license key and the installation guide. Register and manage all the image acquisition devices within your practice and access all technical information for each connected device.
Set up two-factor authentication to add another level of security to your account, edit the contact details of your site, or change your default tooth numbering system or data format to use within your DTX Studio™ environment.
Contact us to find out more on how to manage your DTX Studio Care and DTX Studio Plus+ subscriptions.3
Ready to get started or have your questions answered?
Contact us to learn more or to set up a personalized demo with one of our DTX Studio suite software specialists.
References
All case information available for three months.
GoShare is a Plus+ feature (paid service) if used stand-alone. For users subscribing to the DTX Studio Care program, a GoShare data allowance 3GB/month.
Applicable to DTX Studio Clinic and DTX Studio Implant accounts.